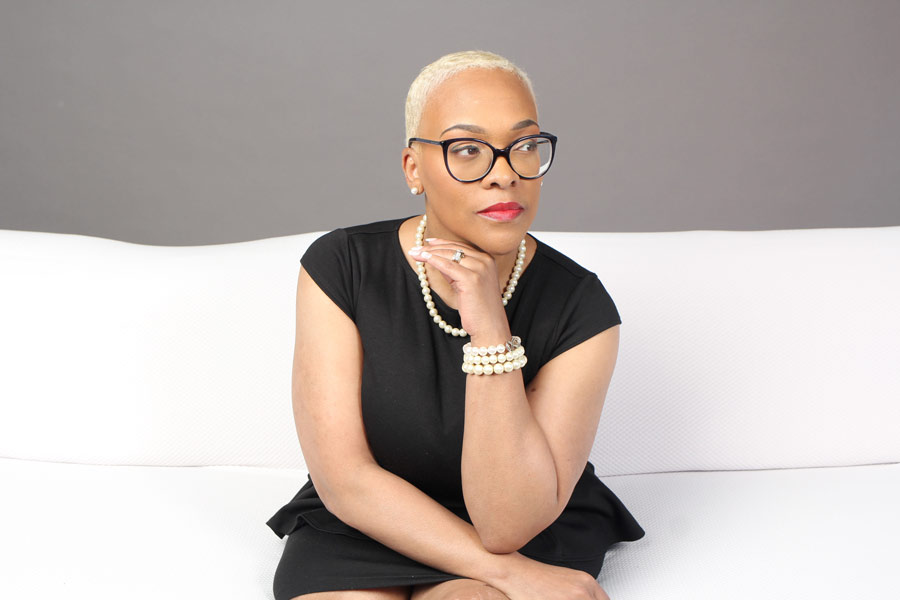 Raised in Newton, Massachusetts Dr. Chantrise Sims Holliman is the only child of two former educators who instilled in her a love of learning and the tenacity to see things through no matter the challenge. Anyone who knows her, knows she is forever "Disturbing the Universe," challenging us to realize, "when you are thinking outside the box, you are thinking too small!"
With her book Teach Stay Love: A Reflective Journal to Help You Stay in the Profession You Love, becoming a co-author with The Girlfriend Code: Breakthrough Edition, and her latest book SHOES WITHOUT FEET: A Journey of Strength Hope Obstacles Encouragement & Success, she continues to educate and encourage others to don't be afraid to walk in your purpose, whether you have legs or not!
Through her fight with Lupus and struggles with becoming an amputee, Dr. Holliman inspires us to keep moving despite obstacles we face. She turns tragedy into triumph and impacts the world by showing us excuses only benefit those who make them and our purpose is to touch the lives of people other than ourselves.
Writer. Speaker. Educator. Heart Attack Survivor. Bilateral Amputee. Wife. Mother. Sister. Friend. Child of God.
An award-winning educator, Dr. Holliman has been recognized nationally as a Finalist for The Fishman Prize, locally as a winner of The Teach On Project for Excellence in Education (formally, Atlanta Families Award for Excellence in Education), and she is a much sought after speaker and professional development facilitator. Recently, Dr. Holliman has been featured in the South Fulton Lifestyle Magazine and VoyageATL where she discusses how she has taken her recent journey to becoming a bilateral amputee and used it to inspire and encourage. Her most recent accomplishment was becoming a featured speaker on a TEDx Stage in Metro Atlanta where she spoke on the topic: Cognitive Flexibility: How Flexible Thinking Can Save Your Life.
Dr. Holliman earned her Bachelor of Arts in English from Bentley University, her Master of Education in English Education from Georgia State University, and her Doctor of Education in School Improvement with a Focus on Emotional Intelligence from The University of West Georgia.
Finally, Dr. Holliman is the proud wife of Rev. CJ Holliman, Pastor of New Grant Chapel AME Church in East Point, GA, the biggest cheerleader for her 22-year-old daughter Astede Jahannes and the "Bonus Mom" to Kaleb, Hannah, and Chris (RIH). She is also the owner of Disturb the Universe, LLC and the Founder of Disrupt xEL, a business focused on providing quality professional development and motivational workshops to a variety of organizations as well as a proud member of Delta Sigma Theta Sorority, Incorporated and The National Council of Negro Women (NCNW).