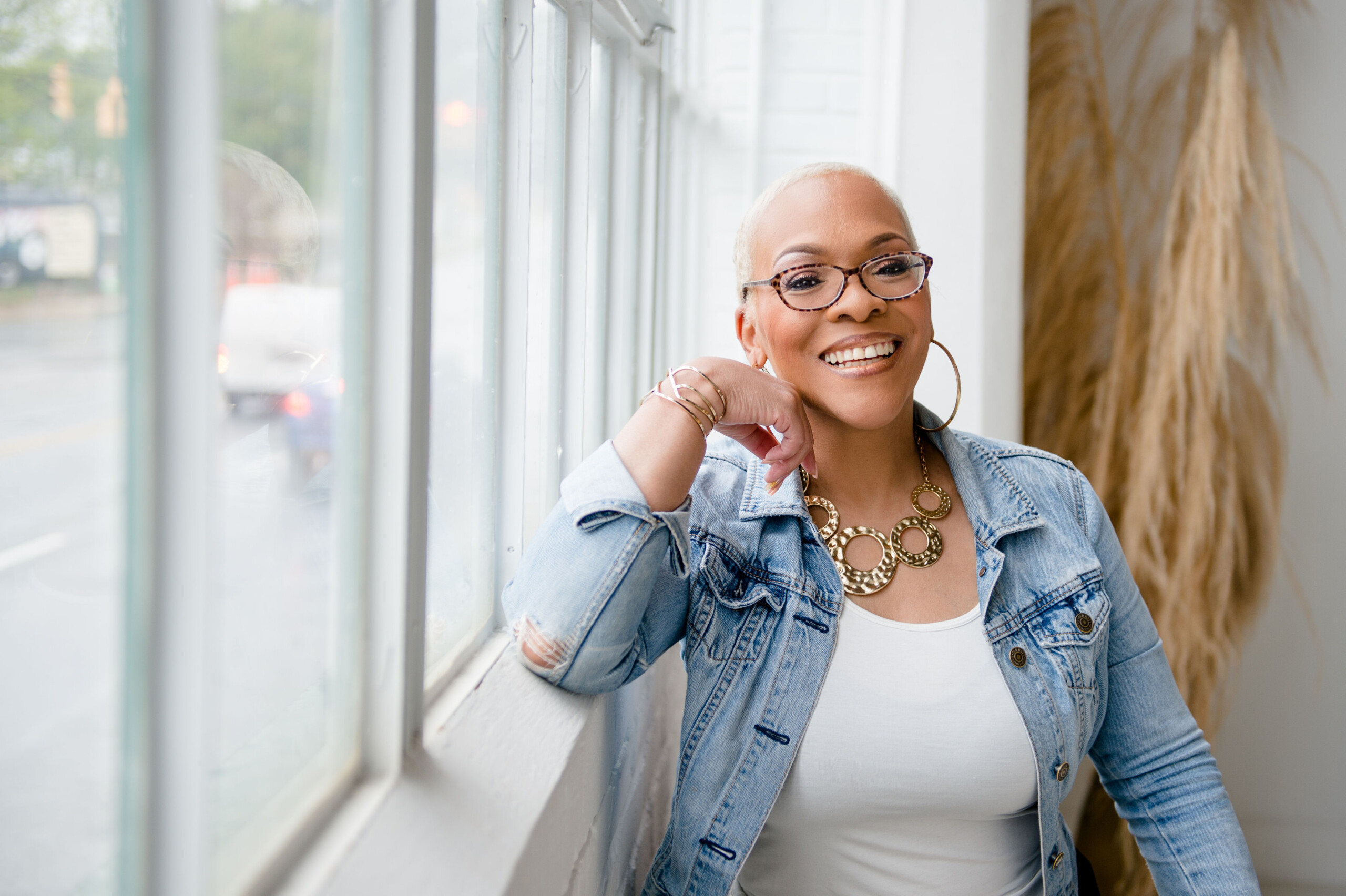 Dr. Chantrise Sims Holliman
Dr. Chantrise Sims-Holliman, CEO of Disturb the Universe, LLC, is an award-winning former educator turned motivational speaker and author best known for teaching others how to move mountains. Her message of hope and resilience transforms the lives of audiences worldwide, allowing them to triumph over fear and failure into a life of perpetual faith. Since becoming a partial paraplegic and bilateral amputee in 2018 at age 45, she has made it her life's work to help women overcome the obstacles they find in their way. It's not enough for others to just be inspired by all she has accomplished. It's essential that they conquer their own obstacles, and so much more for themselves. Although it wasn't planned or expected, Dr. Chantrise consciously chooses to use what others may have used as an excuse to throw in the towel as building blocks to her come back.
Raised in West Newton, MA, Chantrise has seen much success in her adult life as a two-time honoree for Who's Who in Black Atlanta and multiple features in local publications like SF Lifestyle and Voyage ATL. Her quirky sense of humor, coupled with her authenticity, boldness, and passion for the success of others makes her a highly sought-after speaker for people of all backgrounds, on multiple platforms. In addition to being a speaker as a part of Innovation Women, Dr. Chantrise is also a TEDx Speaker and was named Influencer of the Year by the Kingdom Image Awards in 2020.
Writer. Speaker. Educator. Heart Attack Survivor. Bilateral Amputee. Wife. Mother. Sister. Friend. Child of God.
Holding a Doctorate in Education from The University of West Georgia, a Master's in Education from Georgia State University, and a Bachelor of Arts in English from Bentley University, it comes as no surprise that Chantrise has authored numerous books and other educational products. In addition to TeachStayLove: A Reflective Journal to Help You Stay in the Profession You Love and Shoes Without Feet: A Journey of Strength, Hope, Obstacles, Encouragement, and Success, Noah Had an Ark. You Need a R.A.F.T.: Resilience and Flexible Thinking she is currently working on her fourth book, The Resilience Reset: The 7 Principles You Need to Take Back Your Life which is sure to catapult readers to new levels in business, ministry, and life in general.
Whether she's selling cars or radio advertising (and yes, she's done both), or working with students, entrepreneurs, or educators, her love for education and knowledge rings loud and true from the moment she enters the room. Her future endeavors include developing a curriculum for non-traditional students based on her third book and using her growing platform to be a vocal advocate for people with disabilities and champion for all things diversity and inclusion.
Finally, Dr. Holliman is the proud wife of Rev. CJ Holliman, Pastor of New Grant Chapel AME Church in East Point, GA, the biggest cheerleader for her 24-year-old daughter Astede Jahannes and the "Bonus Mom" to Kaleb, Hannah, and Chris (RIH). She is also a proud member of Delta Sigma Theta Sorority, Incorporated and The National Council of Negro Women (NCNW).